Last summer I received a phone call from my "baby" cousin telling me that he'd proposed to Savannah, and I couldn't have been more happy for him. These two are such a perfect fit for one another... Both easy-going and patient, fun to be with and clearly adorable. We drove in to Columbus to quite a dreary day, it was overcast and threatened rain at any moment. And that moment came about the time the groom + groomsmen arrived at the Sikes home, which also happened to be their wedding venue. While it wasn't exactly storming, it certainly was dropping steadily and heavily. Throughout the whole rainy process, sweet Savannah and Garrett were just so gracious, trying to make the best decisions in the moment. And even though it wasn't how they'd planned, their wedding ceremony was equal parts sweet and loving.
It was such a fun wedding day and I couldn't have done it without my second photographer / reception photographer, Faith Allen -- she took over during the reception and I was able to enjoy it with my family... it was the perfect solution, and she was wonderful to work with!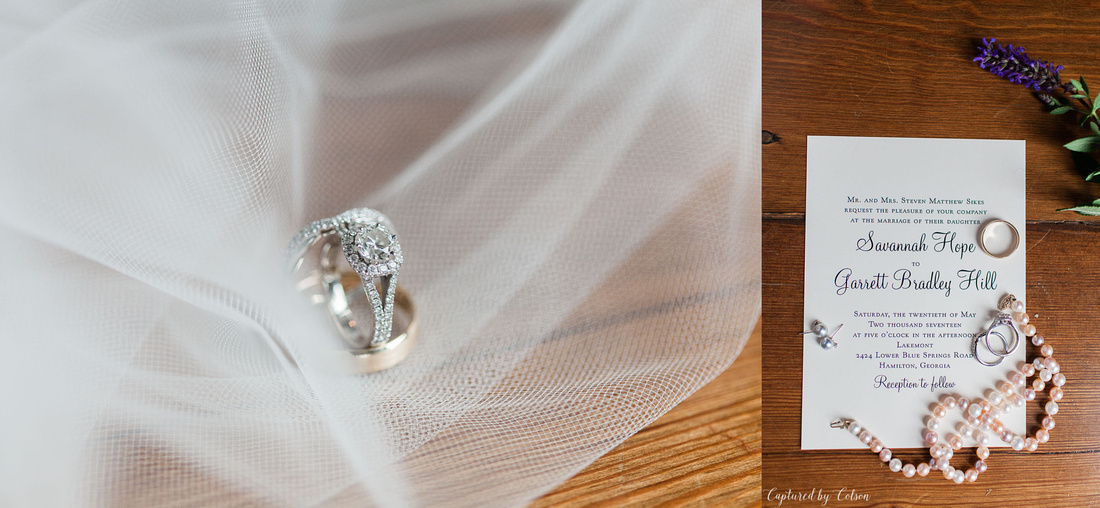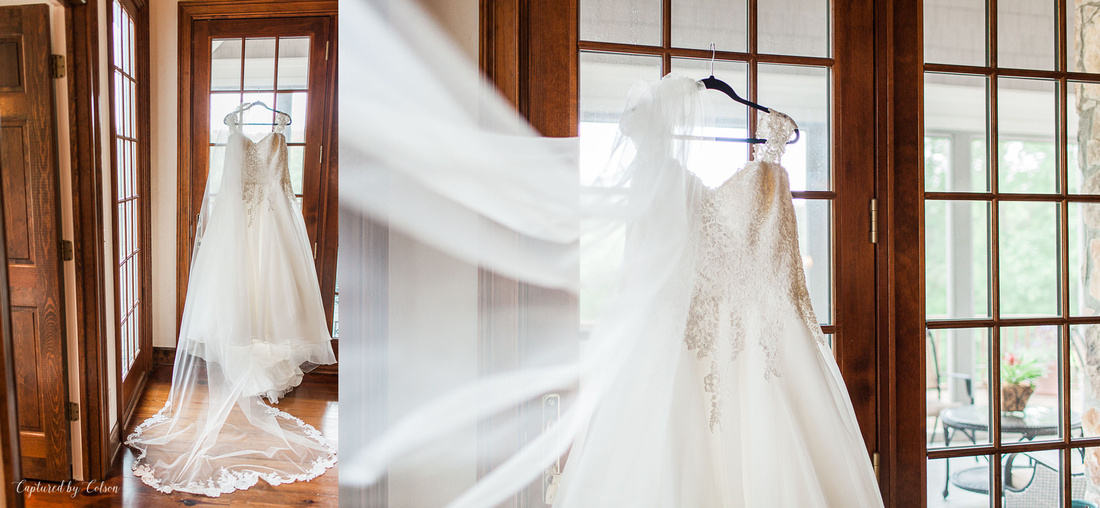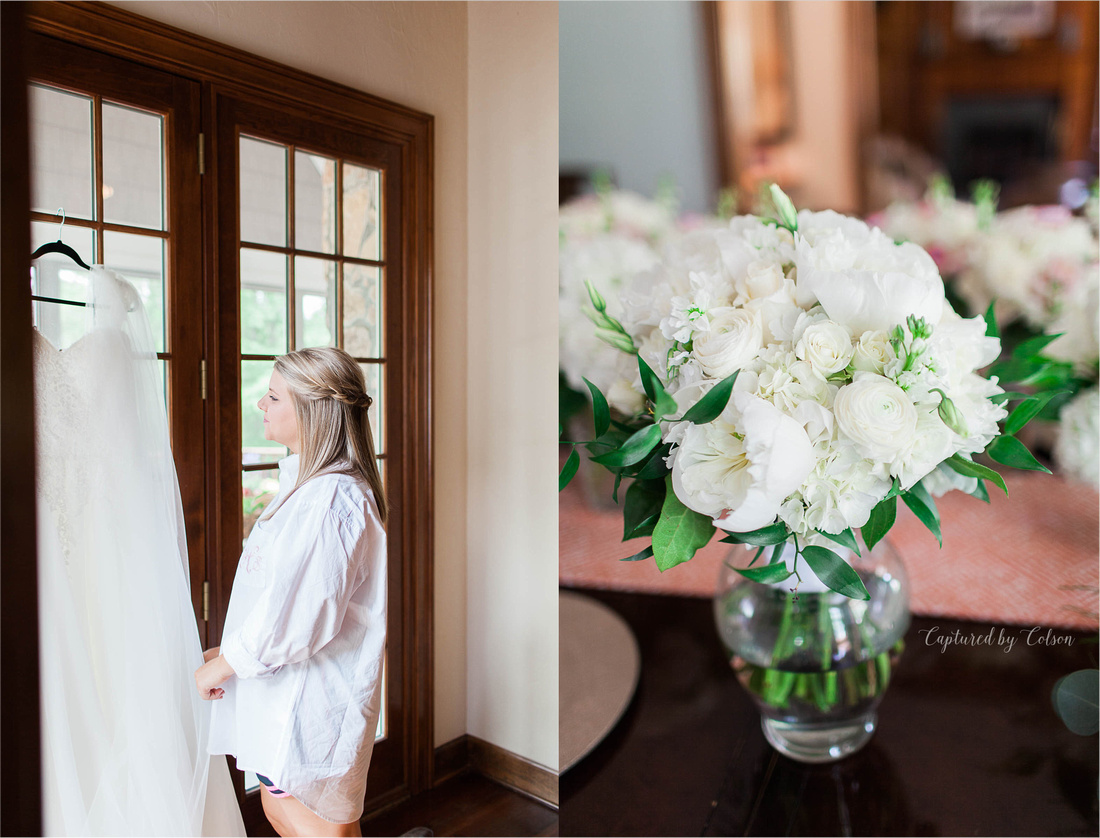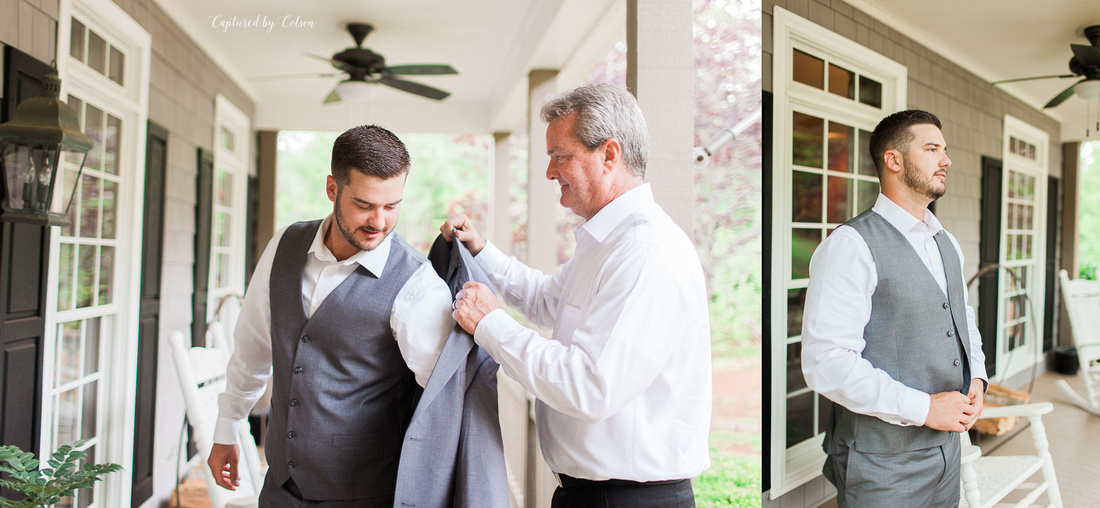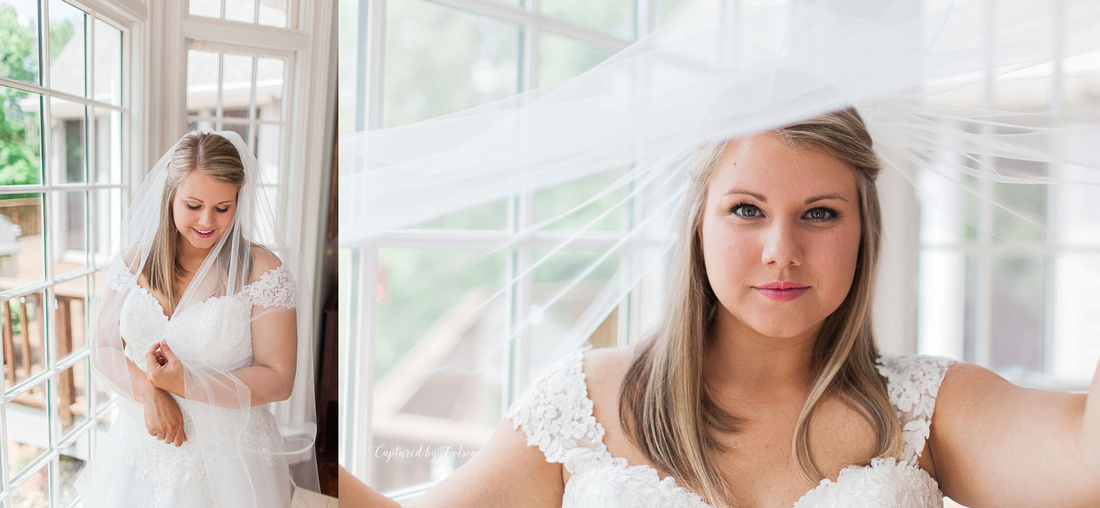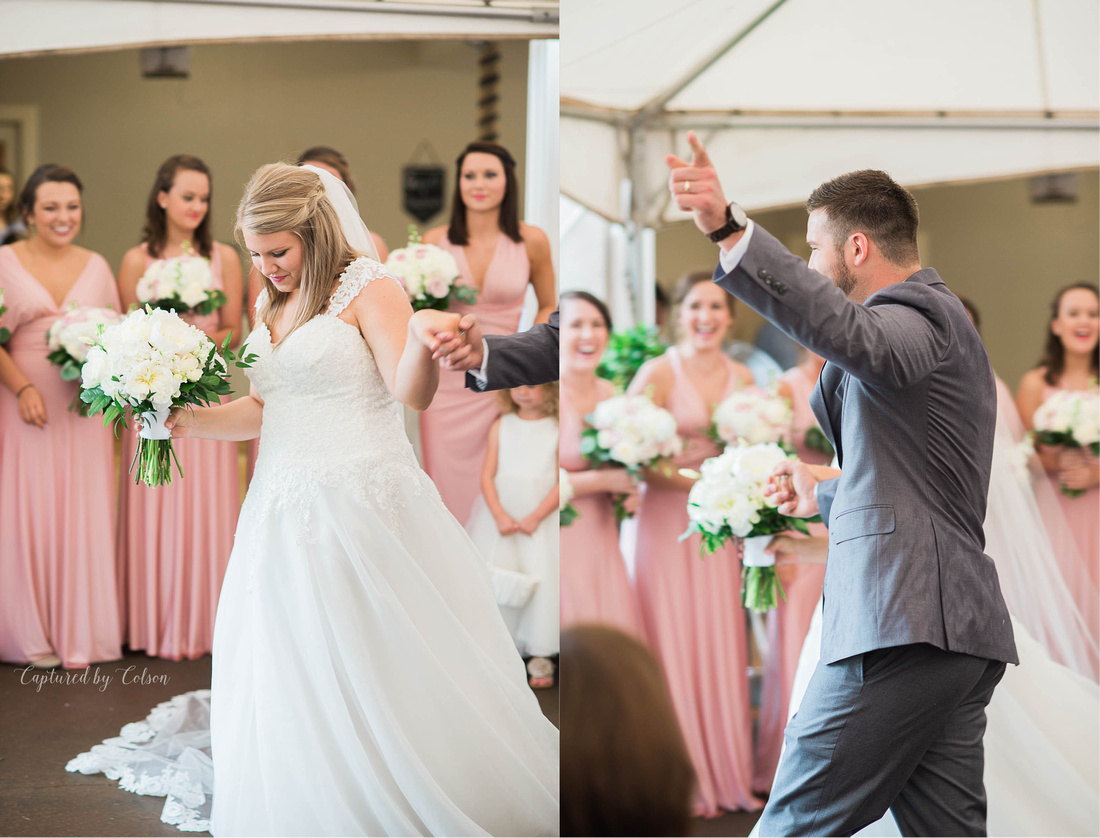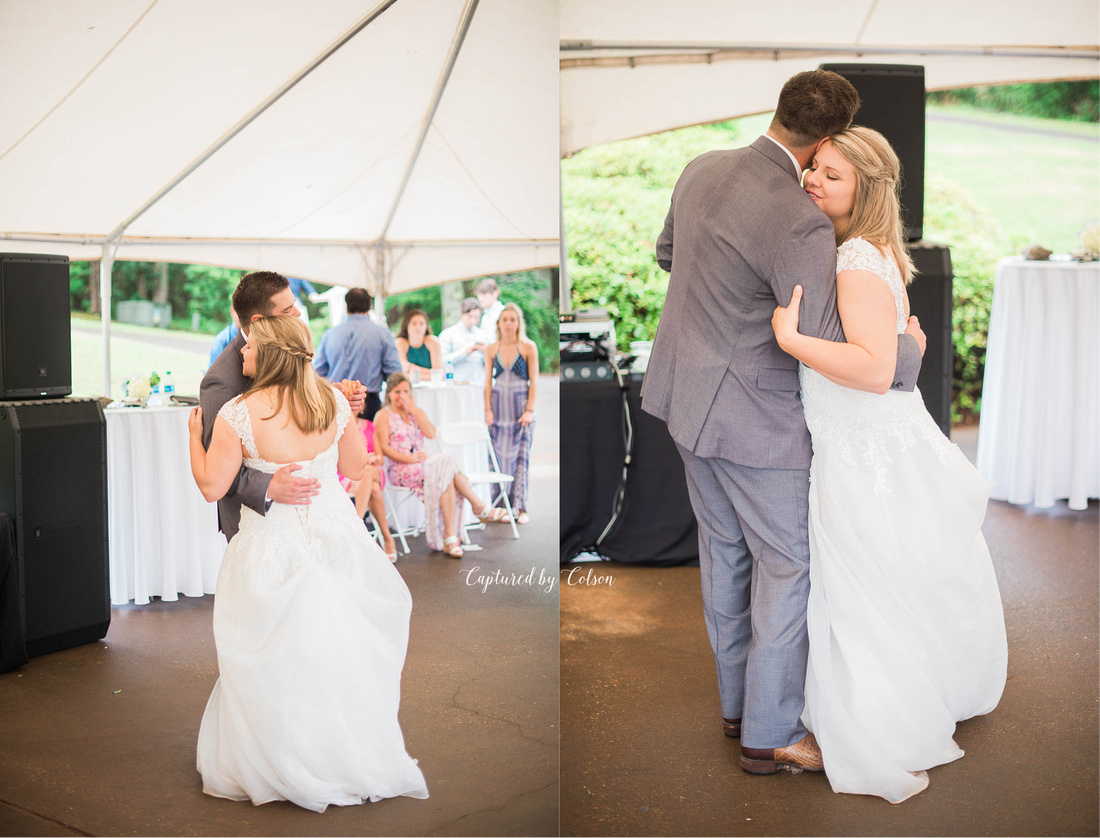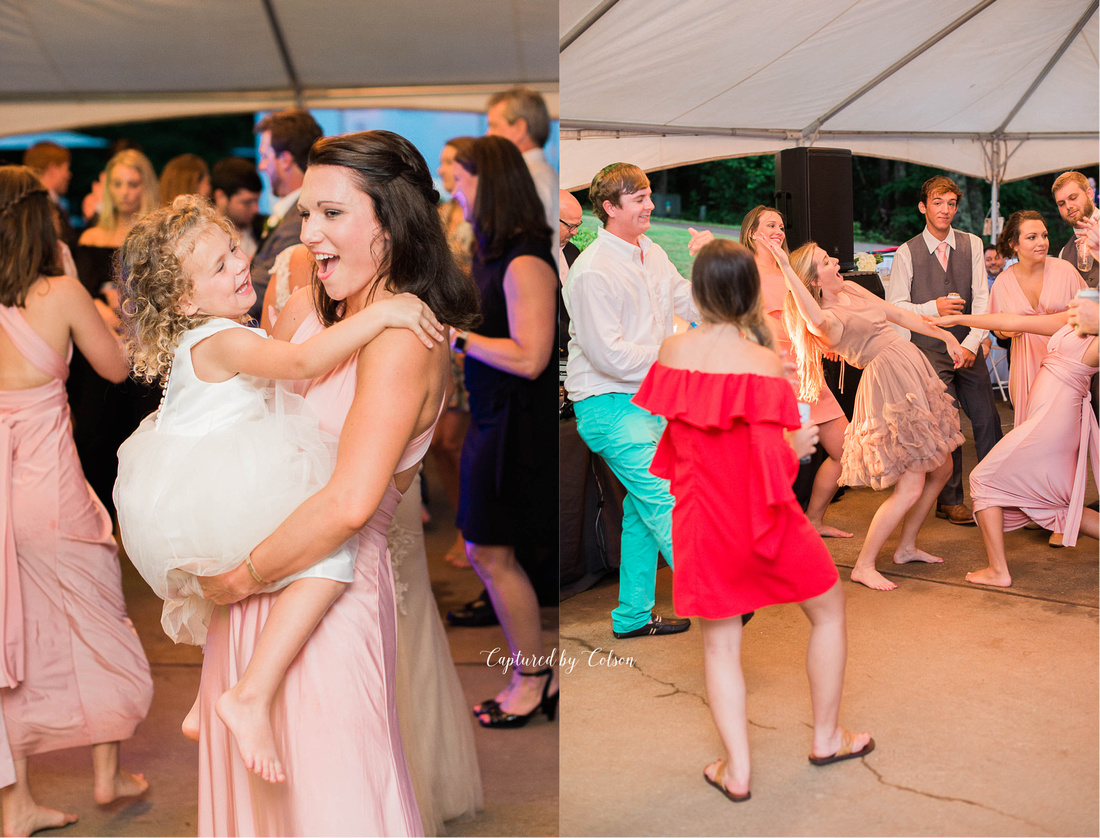 Venue // Bride's Home
Floral Design // Helen Posey
Other posts you might be interested in...
Rainy Day Wedding at Quail Branch Lodge
Morning Wedding at Jekyll Island's Crane Cottage
Lindsay Colson, photographer and owner of Captured by Colson Photography, is a Valdosta, Georgia based creative who specializes in plantation and farm weddings in the southeast as well as natural light senior photography. Interested in letting Lindsay document your first day of marriage? Inquire or get more information by contacting her: [email protected]
Want to know more about Lindsay's work? Click here!