It was a perfect evening out on Levi's family farm while we met and chatted through their engagement session. They are so very sweet together, and as kind as they are precious. I am so thankful that people like them find their way to me... easy-going yet ambitious, knowing what they want from their session but trusting in my vision for them. Being in front of the camera can be pretty daunting, but these two were such naturals together, that they made it look so easy! I just don't know if I can wait until their December wedding date to see them again!! Thanks for being beautiful, you two!!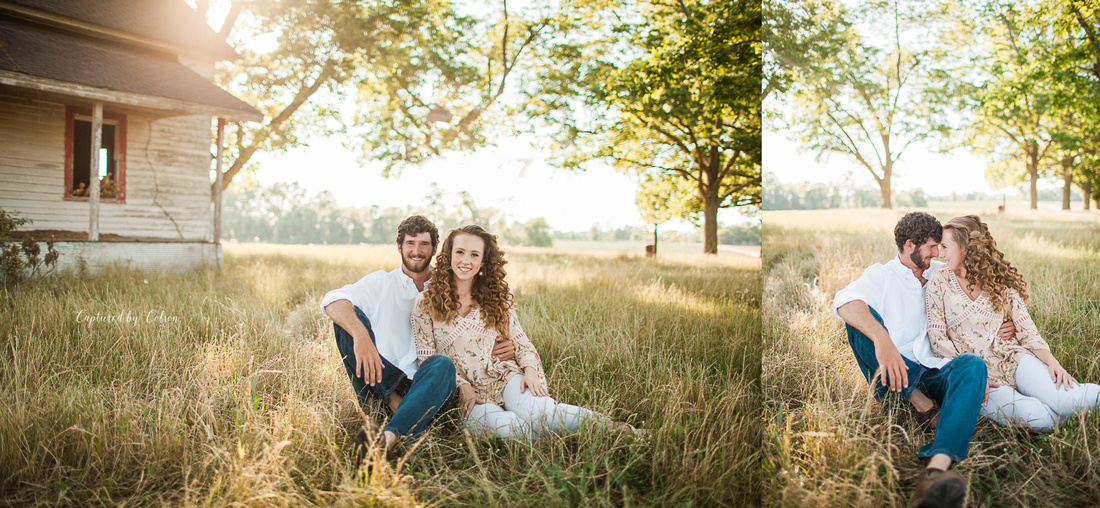 Lindsay Colson, photographer and owner of Captured by Colson Photography, is a Valdosta, Georgia based creative who specializes in plantation and estate weddings in the southeast as well as natural light senior photography. Interested in booking Lindsay to document your first day of marriage?
Inquire or get more information by contacting her!
Want to know more about Lindsay's work? Click here!
You may just love to see a few more engagement sessions like these!