These seniors are down to their last few days of high school and what better way to celebrate this milestone moment than a little photo shoot! Presley was a member of the #SMT2017 (Senior Model Team) but was sick during our cap and gown session, so she joined in with her high-school-sweetheart, Dillon for a few couple shots as well (which was a fantastic idea!). I'm so glad that Avery snagged a session spot as well -- she is so ambitious and I loved hearing about her life dreams... aaaand she rocked that serious look pretty well! I'm a little bit obsessed with this parking garage and how these turned out... something about an urban look after so many fields, barns and dirt roads was good for my creative heart!! Here's to dream-chasing and an adventurous freshman year experience!!! xoxo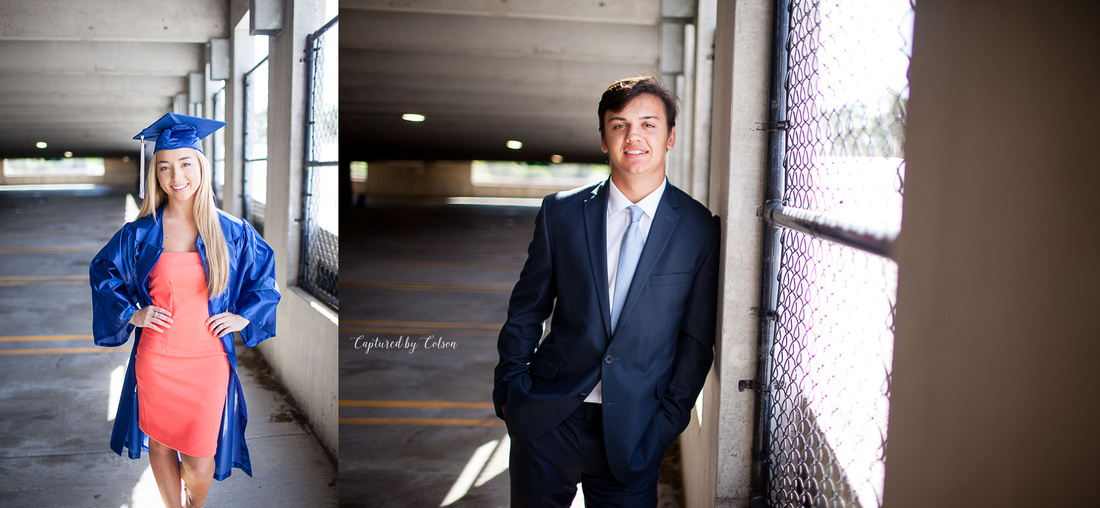 Lindsay Colson, photographer and owner of Captured by Colson Photography, is a Valdosta, Georgia based creative who specializes in plantation and estate weddings in the southeast as well as natural light senior photography. Interested in booking Lindsay? Inquire or get more information by contacting her!
Want to know more about Lindsay's work? Click here!