To hear their love story, would be as listening to a Nicolas Sparks novel, one with a few twists, I'm sure a few heartbreaks, and in the end, the happiest possible outcome. Being chosen to photograph this milestone in their love's legacy was a huge blessing to me! Such a joyful occasion as these two reunited and came back to their first true love. I adored working with Julie and James on this gorgeous morning out at HighGrove Farm; it was a cloudless blue sky with a gentle breeze. Julie's dress was perfect for this venue and the bouquet her daughter made was just the right addition. Because of their sweetness and comfort level with each other, working with Julie and James was such a pleasure! Thankful for their trust in me! Best wishes always!!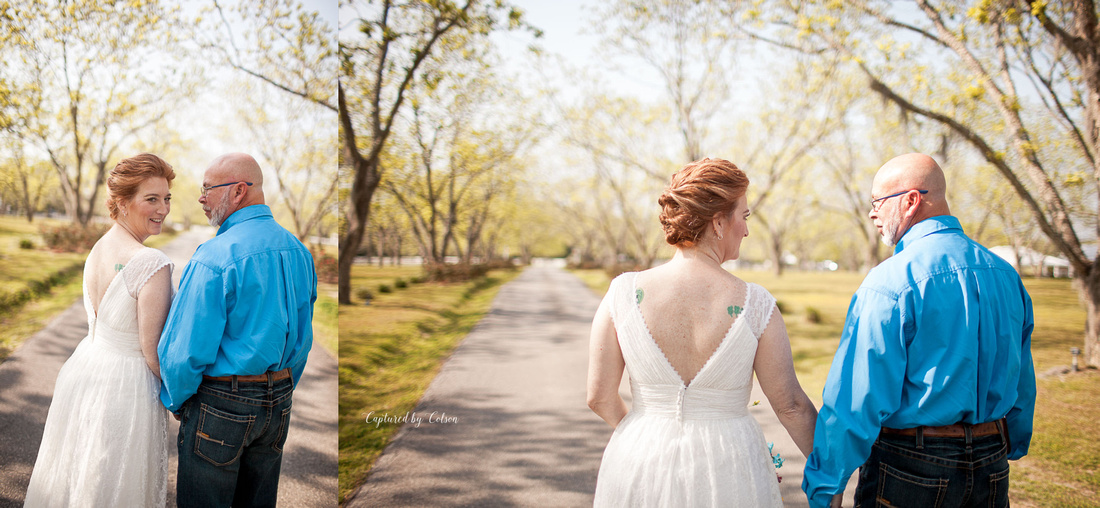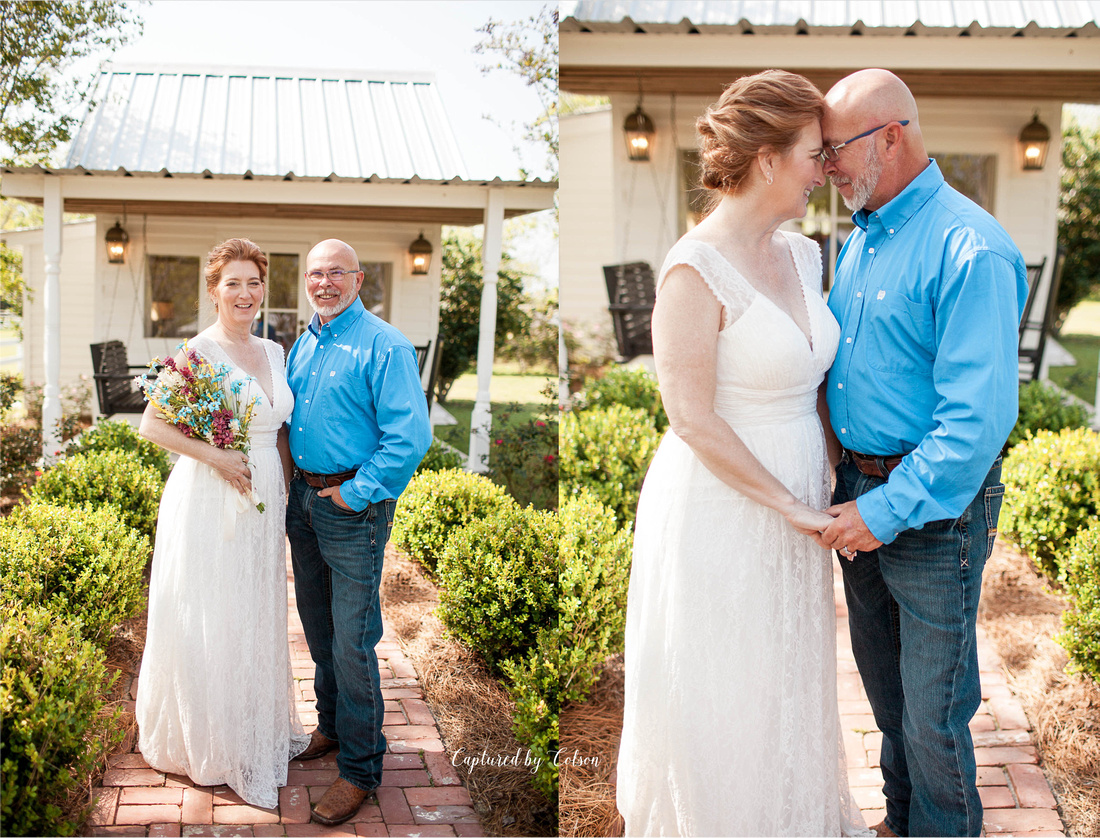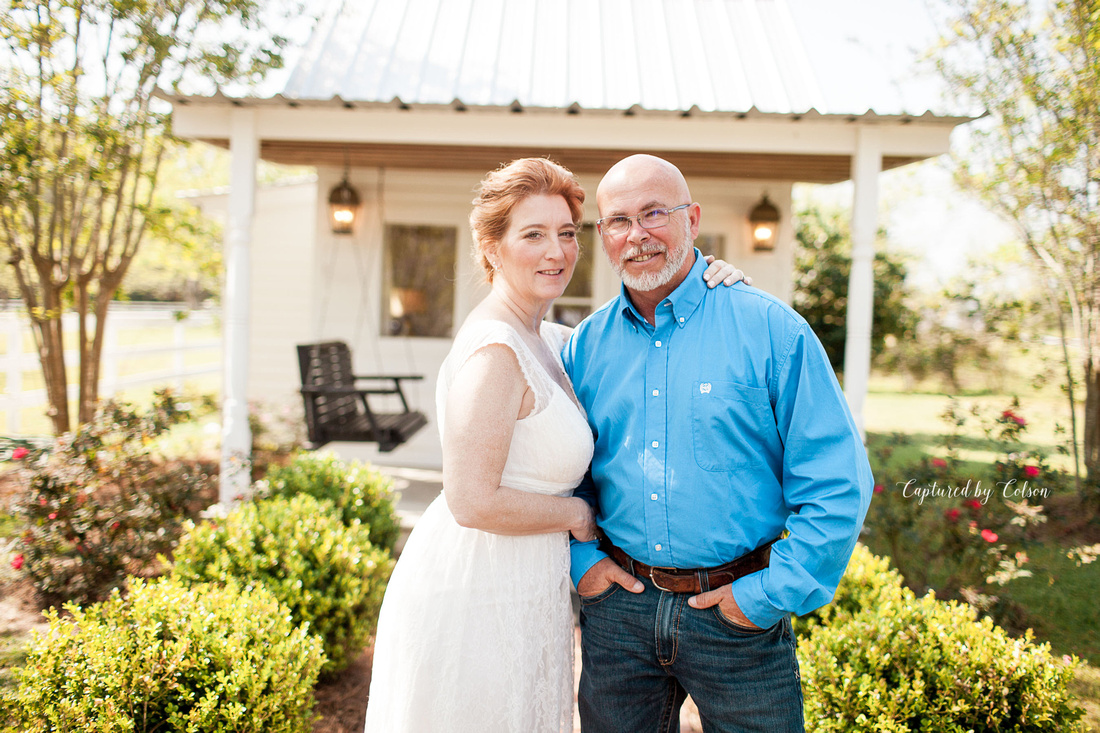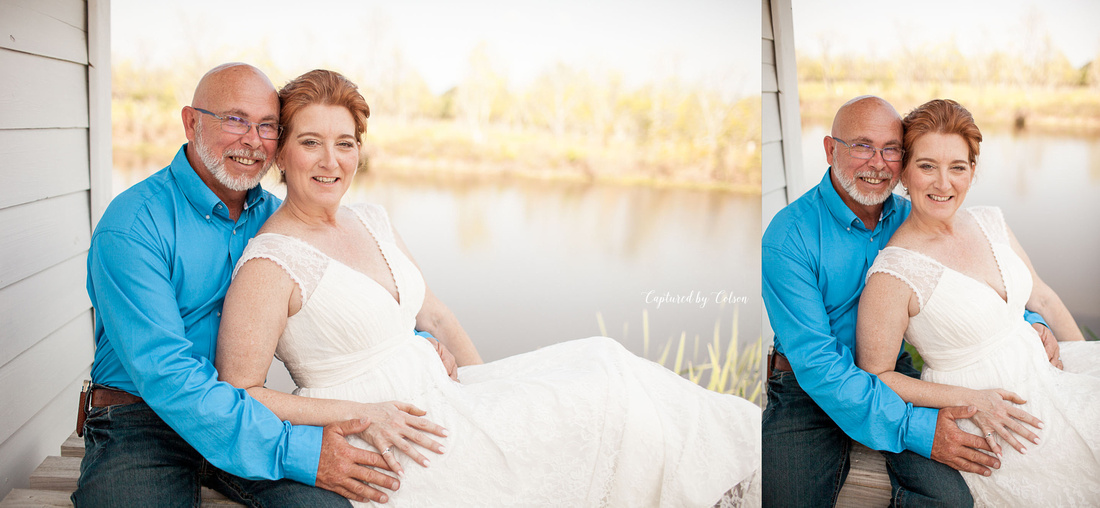 Lindsay Colson, photographer and owner of Captured by Colson Photography, is a Valdosta, Georgia based creative who specializes in plantation and farm weddings in the southeast as well as natural light senior photography. Interested in booking Lindsay to document your first day of marriage? Inquire or get more information by contacting her!
Want to know more about Lindsay's work? Click here!