Back in July, my good friend and fellow photographer, Dani leaned over to me at a TuesdaysTogether meeting and said under her breath, "Hey... we should host a workshop together". And there, in the middle of that pub with greasy french fries and the coke flowing, we started scheming up a plan. We would focus on new photographers who had just gotten a camera or who were frustrated with theirs and needed a hands-on learning experience. Dates, venues, vibes and seat counts were tossed around for months. We were going into uncharted territory for us. And our husbands and families were so confused at why we would want to equip our could-be "competitors" with the knowledge it took us years to gain. Our reasoning was simple: Because we wish someone had done it for us... and because #communityovercompetition is an underlying current in our actions as boss ladies.
Oh, we both have pretty humorous and embarrassing"whys" behind our decisions to host this workshop and we shared them with open hearts on Saturday. Dani and I fearlessly (although a bit nervously) took the stage and deemed no question too lowly or off limits. Amid the coffee-jitters, we taught our new friends how to use their cameras and how to control what their images looked like. We told them the "real" camera terms and then broke it down to make sense for them... And after it was all said and done, we shot. I'm sure our model felt like a rock-star with 19 cameras pointed at her in different lighting situations... but bit by bit, the info started to sink in and our sweet attendees had some "ah-ha!" moments of their own!
Walking away from this workshop with 100% of our attendees saying they would recommend this workshop to friends was so validating! They used words like "fun, informative, practical, eye-opening" to describe our time together and I could not be more thankful that they joined us! Dani and I will be hosting another In Focus Photography Workshop (Level 1) at the end of the summer, so be on the lookout for the release of that date. If you'd like to be the first to know and get dibs on the limited seating, email us ([email protected])!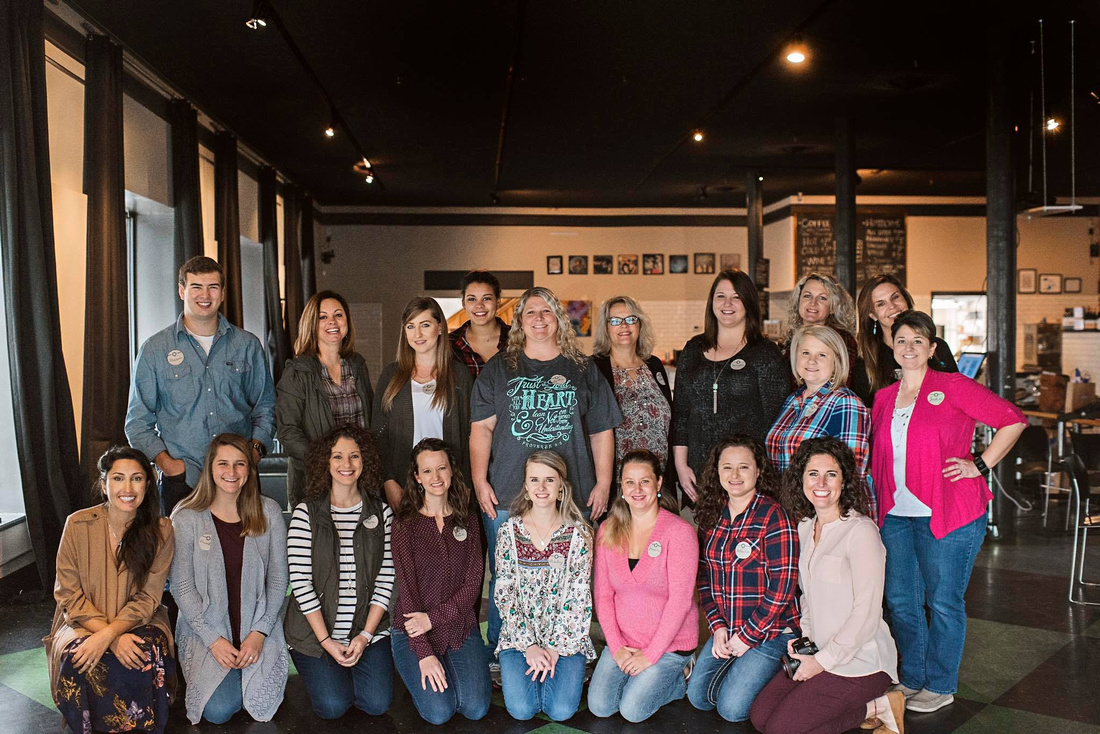 A huge shoutout to the local vendors that made this day easy for us!
Venue // Red Door Cinema, Downtown Valdosta
Snacks // Daylight Donuts
T-Shirts // Arrow Screen Printing
Model // Jessica Woodall