When Lindsey's parents approached me about going down to Orlando for her senior session, I was more than excited. Lindsey's family is a huge of Disney and love to spend their vacation time in the most magical place on earth… and I can't blame them! So in this case, a destination senior session to Disney was a perfect idea for this girl! We started this weekend off at Mickey's Not So Scary Halloween Party, which starts around 4:00, however during dinner, there was a huge storm that lasted over an hour and left the skies extremely overcast. We did not let a little rain get us down, though! We charged through with an off-camera light and plenty of sassy attitude! I am so thankful that Lindsey invited me along on this gorgeous adventure!
Meet Alice, Tweedle Dee + Tweedle Dumb + White Rabbit!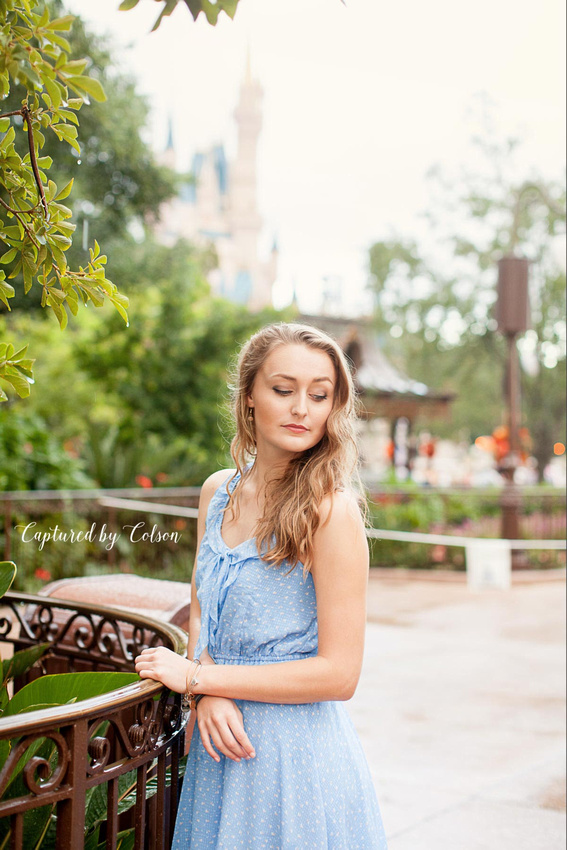 Lindsay Colson, photographer and owner of Captured by Colson Photography, is a Valdosta, Georgia based creative who specializes in plantation and farm weddings in the southeast as well as natural light senior photography. Interested in setting up your own Destination Senior Session? Inquire or get more information by contacting her: [email protected]
Want to know more about Lindsay's work? Click here!