Meet Senior Model Team Member // Logan Hornsby! He is involved in tons of sports at school, with football on the nearest horizon -- basketball in the winter then soccer in the spring. He feels the best about himself when he's out on the field, excelling at the sport of the season, and looks up to his dad who insures that he does his best! Logan stays busy with school, but makes time to be involved with his church congregation as well! Self proclaimed as a preppy guy (and I think his sock choices prove that!), and not exactly a country guy are just a few of the ways that he describes himself.
I was thrilled when Logan was on board with driving down to St. Augustine for his senior session! We started at the pier, which also had some awesome boulders as a holding wall on the beach. It was full of more variety than if we'd just gone down to the sand. Once the sun started to set, we raced downtown to grab a few extra shots at the fort... I love that even though it was crawling with people, we were able to snag some shots with no one in the background! Working with Logan was a ton of fun... he had some great wardrobe choices and kept me laughing the whole time! Excited to see what his senior year will bring!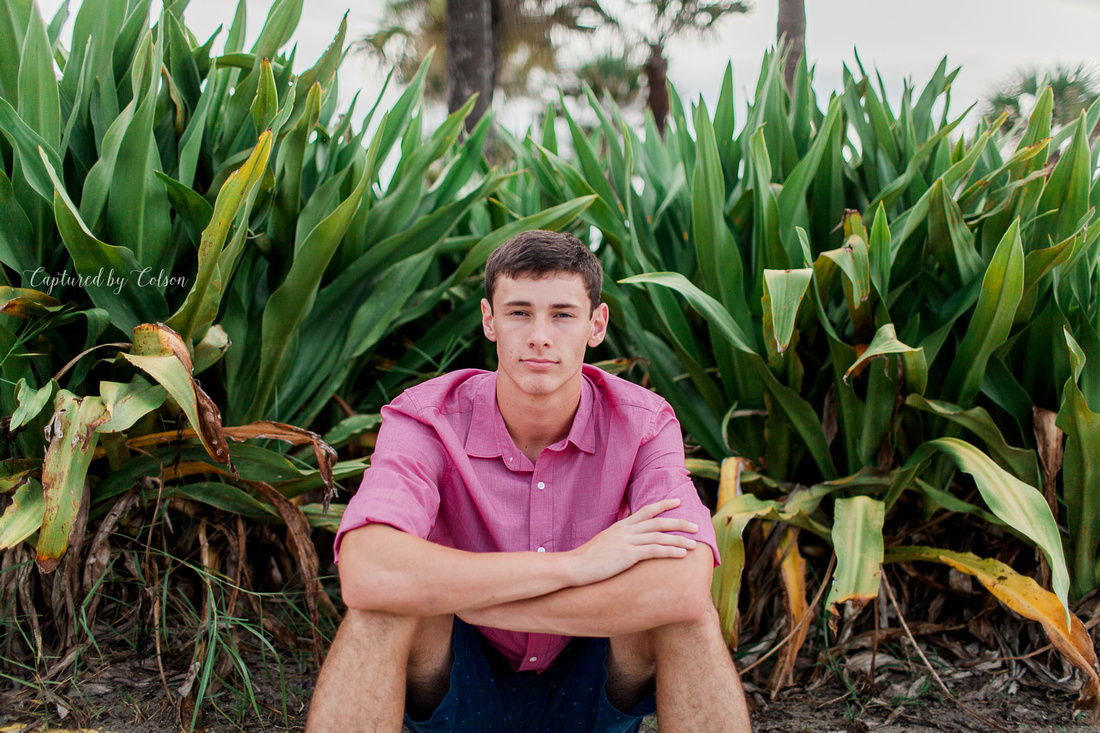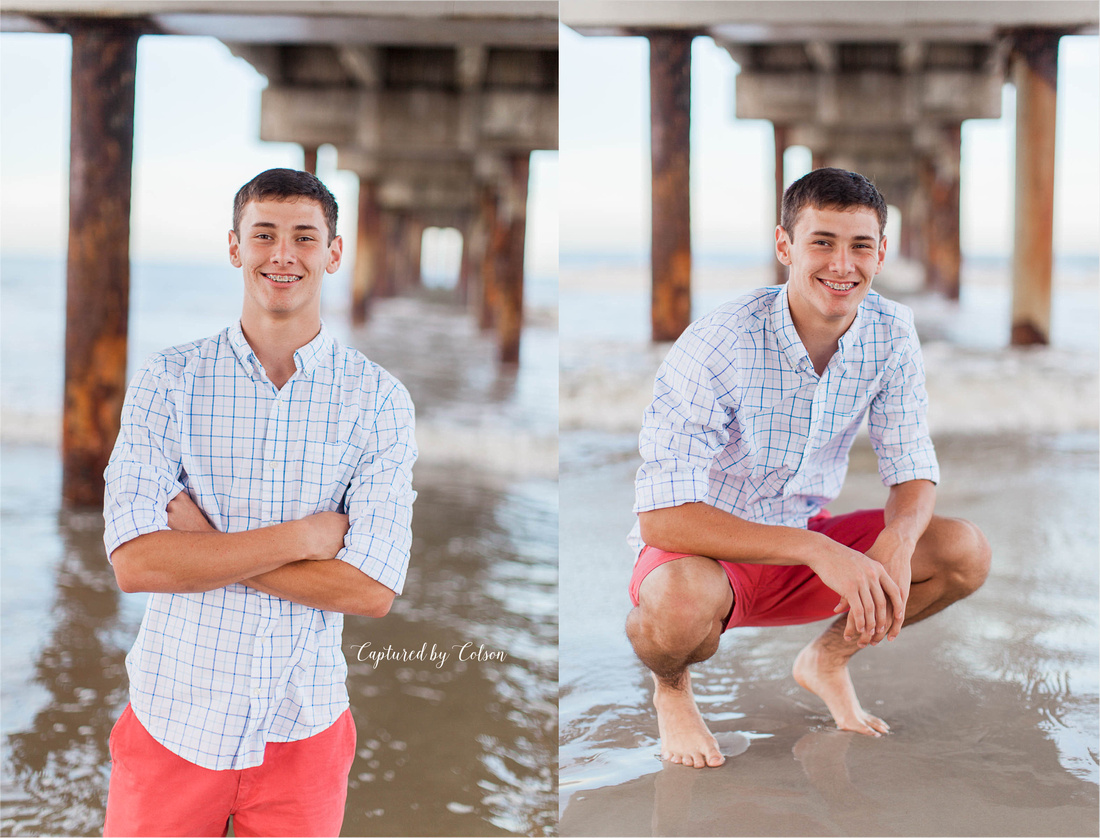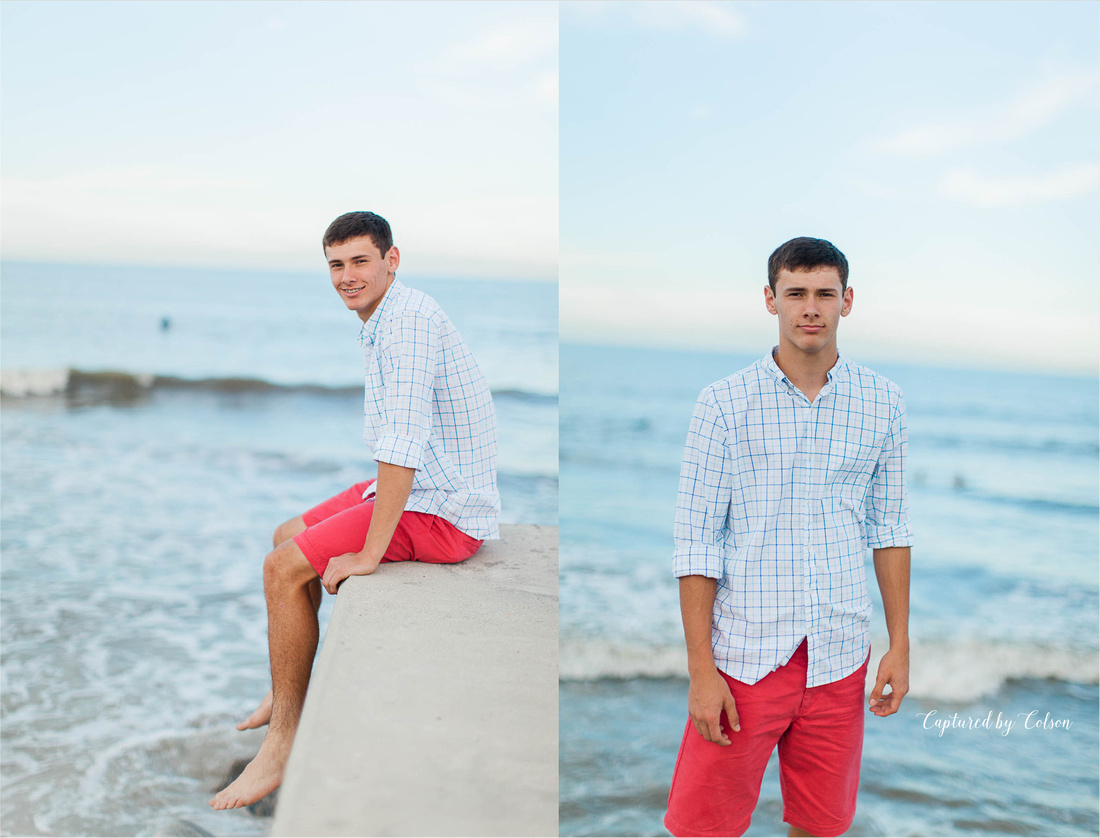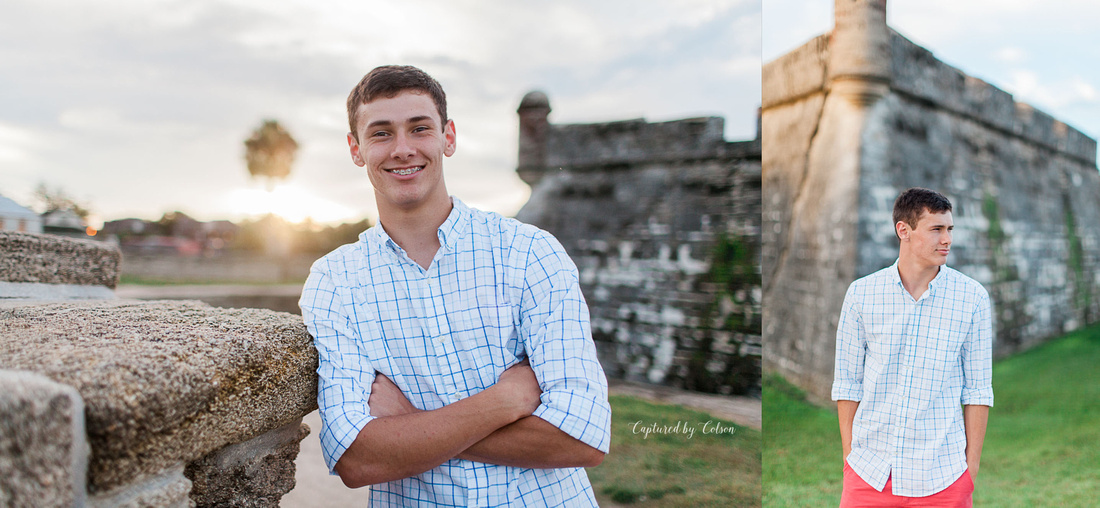 Lindsay Colson, photographer and owner of Captured by Colson Photography, is a Valdosta, Georgia based creative who specializes in plantation and estate weddings in the southeast as well as natural light senior photography. Interested in booking Lindsay? Inquire or get more information by contacting her!
Want to know more about Lindsay's work? Click here!