The bridal expo here in Valdosta has been going strong for quite a few years now. I can remember coming to it as a bride and being so excited to get my day planned!! My photographer was at that show, and I ended up booking my videographer from being introduced to her there (SO fun to be a vendor with both of them now!!)! It was an awesome experience as a bride and I had an even better experience as a vendor for the past three years. My first year, I was a nervous wreck. I had just gotten my business on its feet, and it was really a time for me to get my name out there. My second year was better, but I had lost my voice two days before the show, and ended up losing it again about halfway through the expo. This year was our very best year so far! Not only did we meet some pretty amazing potential clients, but I really felt confident in what I wanted to say to them and in my body of work that I had to show.
Sometimes its hard to tell people that you want their business because you want to give them the best of your talent while helping them have their best day... because I think they don't always believe me. I could have burst with all the excitement I was feeling as each bride told me their love story, their engagement story, the way they want their weddings to go. I LOVE weddings, and the brides each have a unique situation and story to be told... and I honestly want to be a part of each. Not because I want to fill my calendar (although that is a nice perk), but because I want to help them fulfill their vision and document a day that will aid their memories for years down the road. These are the kinds of things I was trying to explain to them... and I hope they understood.
So... when it comes down to our booth itself, Cayla and I spent a couple of hours setting it up on Friday afternoon and did a few finishing touches on Saturday before the big show. We used a lot of canvases ( I LOVE canvases....) and had a big banner made by Colson Printing, which looked stunning! I got the rug at the last minute and I think it 'cozied' it up a little bit... and gave us some cushion to stand on! No nerves and no lost voice this time around... I think this third expo was the charm ;) Only time will tell!
(Above: So fun to be a part of the Wedding Vendor Community with fun people like this!!)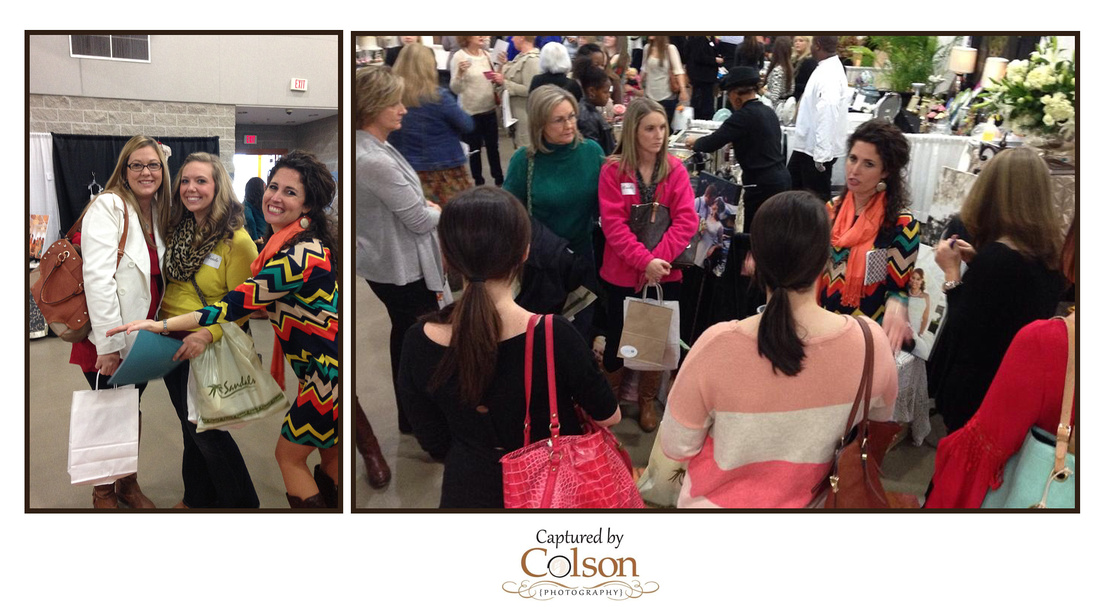 (Above: This bride-to-be asked her friend to be her maid-of-honor at my booth!!! She said yes, of course! Love being part of these moments! And as you can tell, there were so many people at the expo... a great experience!)
(Above: Got to meet with Chelsea and discuss her day! Right: You can see a little bit of our set up... some new images mixed in with some favorites!)
(Above: Some of my sweet 2014 brides came by to visit and check out the canvases and albums! Can't wait to work with these three!!!)
(Above: SO thrilled to work with Taylor... we met and knew it was meant to be... she said Yes to the photographer ;)
(Above: A few more of my lovely ladies that I'll be working with in 2014! Such a fun way to gear up for the wedding season!)
(Above: Cayla was AWESOME before/during/after the expo! We are such a well-oiled machine! So glad she's my right hand lady!)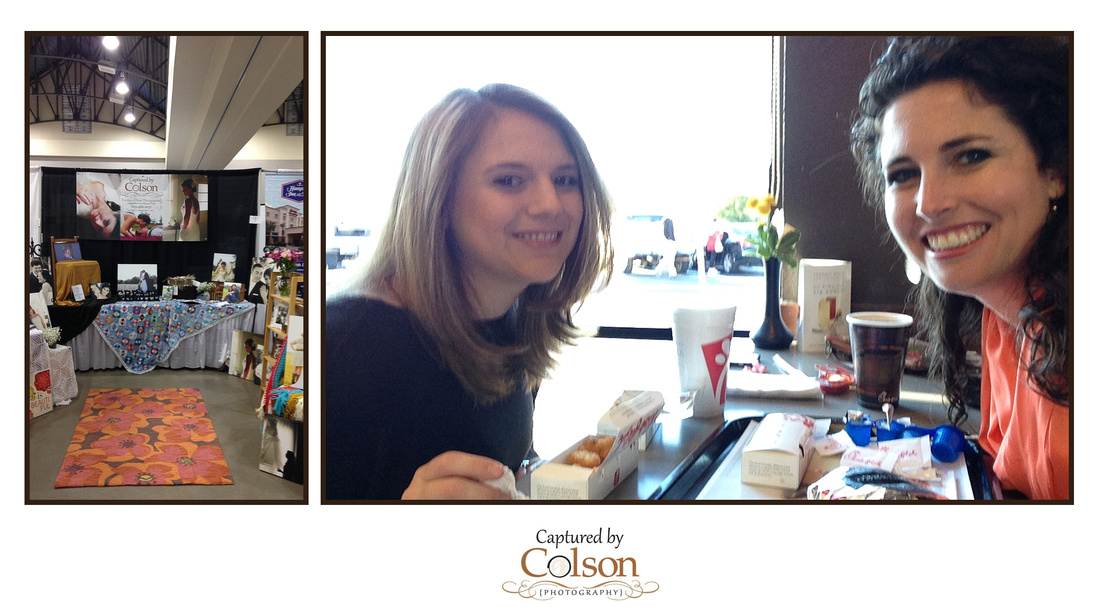 (Above: A little snack before the expo! Don't judge my creamer/sugar intake! ;)